Department D 3 - Dynamics and Vibration
Head:
Ing. Luděk Pešek, CSc.
Deputy head:
Ing. Vojtěch Radolf, Ph.D.
Secretariat:
Martina Nováková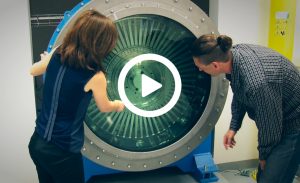 Basic theoretical, numerical and experimental studies on vibration of mechanical systems, identification and vibrodiagnostics of complicated and non-linear dynamic systems, and on fluid – structure interaction problems including vibroacoustics.