Department D 1 - Fluid Dynamics
Head:
doc. Ing. Martin Luxa, Ph.D.
Deputy head:
Ing. Štěpán Nosek, Ph.D.
Secretariat:
Lucie Milerová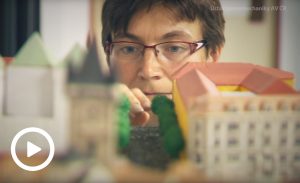 The mission of the Department of Fluid Dynamics is to study dynamics of various types of fluid flows, namely flows of compressible fluid in complex internal geometries at subsonic, transonic and supersonic speeds, shear flows including turbulent flows and transition from laminar flow to turbulence, and atmospheric flows and dispersion of pollutants in the atmospheric boundary layer. We are also interested in the interaction of various flows and their control and the interaction of fluid flows with solid bodies. To fulfil our mission, we develop our own experimental and numerical tools and procedures.